217 E. 66th St.
Manhattan East, New York, NY 10065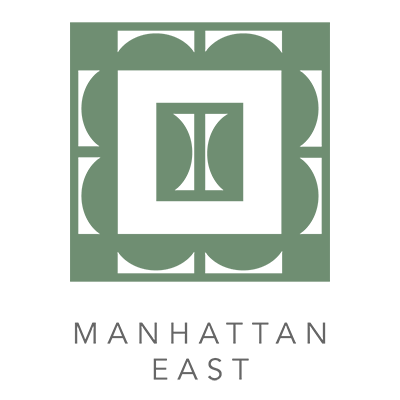 Transportation
Manhattan East is comprised of ten adjacent, 6 story elevator buildings located in the fashionable upper east side neighborhood of Lenox Hill. Situated on the quiet, residential, double-width tree-lined block between Second and Third Avenues, Manhattan East offers a variety of residences, from studio to three bedroom and duplex apartments. All have been recently upgraded with new kitchens, bathrooms, custom closets and other new finishes. Some top floor apartments feature real wood-burning fireplaces and skylights. A convenient, centrally located laundry room accommodates all residents. Its most recent addition has been a fully equipped and complimentary fitness center for all residents.Manhattan's Upper East Side is renowned for its envied collection of classic boutiques, art cinemas, gourmet establishments and acclaimed restaurants. Bloomingdale's is located just a few blocks to the buildings' south while the rest of the city and the Financial District are easily accessible from the IRT subway at 66th Street and Lexington Avenue.
Sky's the Limit™ Concierge
With so much to do, both at home and out on the town, our Residents at Manhattan Skyline® lead very busy lives. That is why our Concierge is there to help expedite any of those needs. From moving in services, to finding the right dog-walking service, or scoring that hard-to-get reservation at the city's latest hot restaurant, Sky's the Limit™ is there to help. Want an evening out that's off the beaten path? Sky's the Limit™ can handle that too, and frequently hosts exclusive events for our Residents only. And special discounts? Sky's the Limit™ has got that covered.
If you can dream it, we can make it happen. Sky's the Limit™. Move-in Services Going Out Staying In
Neighborhood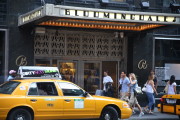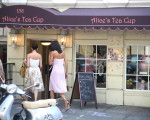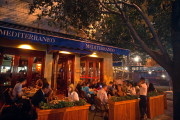 Starting at 5th Avenue just off Central Park, the Upper East Side is home to world renowned museums such as the Metropolitan Museum of Art and the Guggenheim. The Upper East Side is known for its upscale vibe, with many high-end boutiques and haute cuisine dining establishments along Madison Avenue. Further east, there are a wide array of diverse dining and shopping options along Third and Lexington Avenues. Central Park, to the west of 5th Avenue, and Carl Shulz Park, along East End Avenue, offer Upper East Siders two verdant oases on both sides of the neighborhood.
Shops

Agata & Valentina
Bloomingdale's
Journelle
Parks

Carl Schurz Park
Central Park
St Catherine's Park
Restaurants

JoJo
Serafina
Szechuan Kitchen
Arts/Entertainment

Brady's
Café Carlyle
Metropolitan Museum of Art