119 Sullivan Street
Sullivan Mews, New York, NY 10012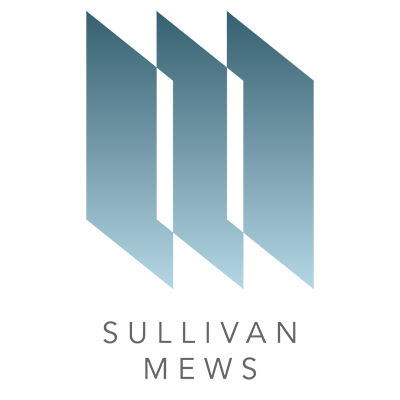 Transportation
Spring St/6th Ave
1 min, 384 ft
Houston/Varick
6 min, 0.3 miles
Prince St/Broadway
7 min, 0.3 miles
Broadway Lafayette/Houston
9 min, 0.4 miles
Spring St/6th Ave
1 min, 289 ft
Spring St/Broadway
7 min, 0.4 miles
Description
Sullivan Mews apartments are located between Spring and Prince Streets in the heart of SoHo, one of New York's most vibrant neighborhoods. The Mews is comprised of ten individual four and five story buildings on a tree-lined street, modernized to provide classic residential living environments in studio, one and two bedroom layouts. A total of 155 residences in Sullivan Mews attract Manhattan's young artists and professionals. The complex has an interior courtyard leading to three of the buildings, which are set back from the street. Residents also enjoy complimentary bicycle storage.
Sky's the Limit™ Concierge
With so much to do, both at home and out on the town, our Residents at Manhattan Skyline® lead very busy lives. That is why our Concierge is there to help expedite any of those needs. From moving in services, to finding the right dog-walking service, or scoring that hard-to-get reservation at the city's latest hot restaurant, Sky's the Limit™ is there to help. Want an evening out that's off the beaten path? Sky's the Limit™ can handle that too, and frequently hosts exclusive events for our Residents only. And special discounts? Sky's the Limit™ has got that covered.
If you can dream it, we can make it happen. Sky's the Limit™. Move-in Services Going Out Staying In
Neighborhood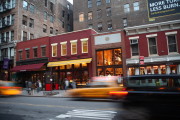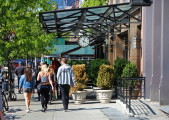 Historically known for its burgeoning arts scene dating back to the early 80's, Soho has transformed into the go-to destination for designer shopping, dining, and people watching. Its quaint and picturesque streets still house some of the city's most impressive art galleries, but now the world's top clothing designers have shops along West Broadway, Spring Street, and Mercer Street. Residents love the cobblestone streets, cast-iron architecture, and obscure gems that you can still find in this classic neighborhood.
Shops

Maiyet
The Apartment by the Line
What goes around comes around
Parks

Elizabeth Street Garden
Father Fagan Park
Petrosino Square
Restaurants

Cipriani
Dominic Ansel Bakery
Pegu Club
Arts/Entertainment

Children's Museum of the Arts
Martin Lawrence Gallery
NYC Fire Museum