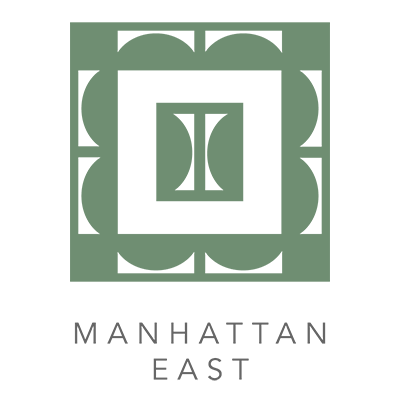 Transportation
68th St/Lexington Ave
5 min, 0.2 miles
63rd St/Lexington Ave
5 min, 0.3 miles
59th St/Lexington Ave
8 min, 0.4 miles
60th St/2nd Ave
8 min, 0.4 miles
67th St/2nd Ave
2 min, 456 ft
65th St/3rd Ave
2 min, 0.1 miles
Description
Manhattan East is comprised of ten adjacent, 6 story elevator buildings located in the fashionable upper east side neighborhood of Lenox Hill. Situated on the quiet, residential, double-width tree-lined block between Second and Third Avenues, Manhattan East offers a variety of residences, from studio to three bedroom and duplex apartments. All have been recently upgraded with new kitchens, bathrooms, custom closets and other new finishes. Some top floor apartments feature real wood-burning fireplaces and skylights. A convenient, centrally located laundry room accommodates all residents. Its most recent addition has been a fully equipped and complimentary fitness center for all residents.Manhattan's Upper East Side is renowned for its envied collection of classic boutiques, art cinemas, gourmet establishments and acclaimed restaurants. Bloomingdale's is located just a few blocks to the buildings' south while the rest of the city and the Financial District are easily accessible from the IRT subway at 66th Street and Lexington Avenue.
Sky's the Limit™ Concierge
With so much to do, both at home and out on the town, our Residents at Manhattan Skyline® lead very busy lives. That is why our Concierge is there to help expedite any of those needs. From moving in services, to finding the right dog-walking service, or scoring that hard-to-get reservation at the city's latest hot restaurant, Sky's the Limit™ is there to help. Want an evening out that's off the beaten path? Sky's the Limit™ can handle that too, and frequently hosts exclusive events for our Residents only. And special discounts? Sky's the Limit™ has got that covered.
If you can dream it, we can make it happen. Sky's the Limit™. Move-in Services Going Out Staying In
Neighborhood
A perfect haven for New Yorkers who want proximity to work, Midtown East offers the best of both worlds: a great residential neighborhood along the side streets amidst tall office towers on the avenues. Home to some of the city's best shopping, with Bloomingdales, Barney's, and the world renowned Decorator & Design Building within a few block radius, Midtown East is a chic and sophisticated area that many are choosing to reside in, not only because of a short office commute, but also an easy egress to the airports, Grand Central Station, and highways leading to the East End. With tony Sutton Place alongside the East River, its scenic views of the Queensboro Bridge, and it's adjacency to Central Park, Midtown East is an under-the-radar ideal neighborhood for the busy New Yorker.